School Nutrition Services
March 3rd, 2021 - We have produce boxes being delivered tomorrow from the food bank. These are probably the last produce boxes this year. If you are interested, please sign up here: Produce Box Sign-Up Thurs. 3/4
Below are the new links for ordering meals:
Remote Meals 3/8-3/12- Friday 3/12 pickup
________________________________________________________
Blizzard Meal Kit 2
Since you can't escape to someplace warm this winter break, you might as well embrace the winter wonderland and cook some things to warm you up inside. We are offering a meal kit to make warm things with, such as chili, chicken soup, hot cider, and grilled cheese sandwiches. Each kit includes a gallon of milk, oven roasted chicken, carrots, onions, kidney beans, tomato sauce, diced peaches, a loaf of bread and some American cheese. This is available at no cost to every student in the district and their younger siblings. Pickup will be at 12:30pm and 4 pm on Friday, February 12th. Sign up here by the end of the day Wednesday, February 10th: https://forms.gle/9knr8DZqqMij4ahr5
Have a warm and wonderful winter break!
Although the"Blizzard Meal Kit" has already happened, we will be offering another meal kit on Friday for the week of winter break.
2/5/21
Elementary Meal Order Form Week 21 2/8-2/12
Middle School Order Form Week 21 2/8-2/12
High School Order Form Week 21 2/8-2/12
Remote Learner's Order Form Week 21 2/8-2/12
_______________________________________________________
2/4/21
Stay tuned for new order forms for meals next week.
ANNOUNCEMENT 2/3/21
*MEAL PICKUP IS DELAYED UNTIL THURSDAY*
The food bank is dropping off produce boxes for families who could use some fresh produce. You can sign up for one box per family (or two for a bigger family) here: If you could use the produce but don't want to take it away from others who could use it more, I encourage you to sign up anyway and check the box to indicate this. I will email you if there are spare boxes. Produce Box Sign Up for Thursday 2/4/21
Having to reschedule food pickup and delivery this week has made me realize that it would be nice knowing that families had some options if we had another storm like this in the future. Would you like a little extra food for your freezer and your pantry? Would you like to come up with recipes for the school lunch program? Would you like to help us out by freeing up some space in our freezer and our storeroom? If you said yes to any of these questions, please sign up for the first of our blizzard back-up meal kits. We are offering a pound of grilled chicken, a pound of great frozen broccoli, a pound of pasta, a large can of diced pears, and a half gallon of milk. You are welcome to save it for the next snowy day, or eat it right away, but if you want to come up with some recipes to use these products, we would love to hear from you. We will be posting some recipe ideas of our own on the website. This is free to each and every student and their younger siblings. Please know that this benefits us as well as you. Pick-up will be Thursday at noon or 4:30 pm. If you are unable to pick-up, we will find some way to get it to you.Blizzard Meal Kit Sign-up
UPCOMING: On Friday the 12th, we will offer a meal kit to help tide folks over winter break. Watch for additional links here.
________________________________________________________
Hi everyone! We are offering 5 days of meals for pick-up on Tuesday at 4:30 pm. This should be well after the storm is over, fingers crossed. If you don't have transportation, we can arrange delivery for you. We were already planning to make lunch for your kids this week, so we have plenty of food, and it is no charge for Trumansburg students as well as their younger siblings. Please order by Sunday Night.
Breakfast
An assortment of cereal and bagels with milk and fruit
Lunch -All lunches come with milk and fruit
Monday - Yogurt with Granola or Graham Crackers, Veggies
Tuesday-Caesar Salad, Croutons, Chicken on Side
Wednesday - Pasta w/ Marinara Sauce, Veggies w/Hummus
Thursday-Greek Salad w/Feta, Tomatoes, Chickpeas, Cucumbers, Olives, Chicken on the Side, Pita
Friday-Rose B.'s Super Bowl Turkey Chili w/Tortilla Chips
Daily Alternative: PBJ w/Veggies
The NEW Remote Learners Meal Order Form Week 20 2/1 to 2/5 (pick-up 2/2 in front of the High School Main Office)
We are also receiving produce boxes from the food bank for those who could use it. Please sign up for boxes below. Pick-up will be on Thursday, at 12:30, or later at 4:30. (check back later for link)
________________________________________________________
If you only get meals in school, and you are only in school two days a week, you can pick up additional meals through the remote link to have when you are learning remotely. Just sign up for the days that you aren't getting meals in school. If you can't pick up, we can have someone deliver. And remember that meals are free for all students and their younger siblings. If anyone needs some extra food, we have non-perishable food items available at the high school lobby. Email me at rhanson@tburg.k12.ny.us.

Welcome to Trumansburg Child Nutrition 2020
Here is an update for families and staff on some of the changes that are happening this year in our School Food program:
For the safety of all, meals will be packaged and served in the classroom. Meals will also be available for pick-up for those who are attending school at home or attending in the hybrid model.

For both situations, meals will be pre-ordered online. If you don't have access to the internet, we will help you order meals. We ask that you please order for the whole week by the Thursday of the previous week. A new ordering link will be up each Wednesday. The link can be found on the the School Nutrition website.

Due to a special program for this year, breakfast and lunch will be offered free to all students. We can only serve whole meals, not individual items.

All lunches come with vegetables, fruit and optional milk. Breakfast comes with white milk and fruit or juice.

Meal pick-up is on Friday at 12:30pm. If you need meals and are unable to pick-up, we will find a way to get meals delivered to you.

We hope to continue our Farm to School program and source as many foods locally as we can.

All this could change. We appreciate your patience and welcome your questions and suggestions during these challenging times at rhanson@tburg.k12.ny.us.
Have you been affected by COVID-19 and laid off, and/or had financial change? Please take a moment to apply for SNAP Benefits for your family or apply for Free and Reduced School Meals.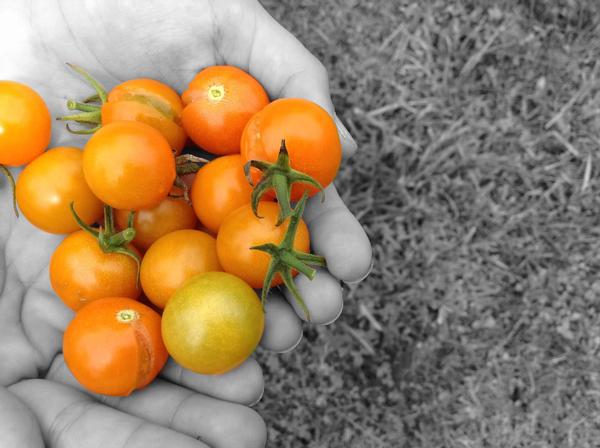 Elementary School:
607-387-7551, ext. 2435
Sondra Burns, Claudia Gregg, & Lori Achilles

Middle School:
607-387-7551, ext. 1428
Karen Christianson-Rapone & Katee Jones

High School:
607-387-7551, ext. 3446
Vicki Whittaker, Cook
Rosemary Beardsley & Pam Wellin

Breakfast and Lunch are served daily in all three buildings and are available to all students.
Prepayment of Breakfast and Lunch is encouraged and appreciated. You may pay by the week, month, semester, or yearly. Your check should be made payable to Trumansburg School Lunch Fund. If sending payment with elementary children, be sure your child's name and grade level are on the envelope; other notes to office or teacher should be separate from the lunch payment envelope.
A new free/reduced application needs to be done each school year. We will accept new free/reduced applications at any time during the school year. If you have any questions, call Rosemarie Hanson at (607)387-7551 ext. 4453
If your child has food allergies that you need the School Nutrition Dept. to know about and make diet adjustments for, please forward a physician's statement to School Nutrition Department. The medical statement must include the following:
1) an identification of the medical or other special dietary condition that restricts the child's diet
2) the food or foods to be omitted from the child's diet
3) the food or choice of foods to be substituted.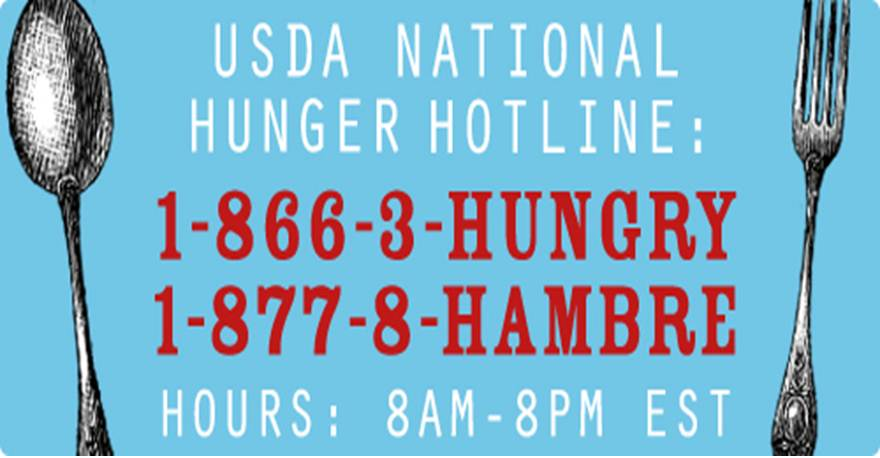 Student Account Information
The School Nutrition Department has a computerized cash register system.
Each student has a Personal Identification Number (PIN).

This is a pre-payment account, so parents need to plan to make deposits on his/her account to keep it current.

When making a deposit with a check, please write students name and PIN in the memo section of your check. Make checks payable to: Trumansburg Food Service

If making a deposit with cash, send cash payment in a sealed envelope with student's full name and grade level marked on front of the envelope.

Students who qualify for free/reduced price meals will be coded so the meal will be charged to his/her account for each transaction. This system helps protect the privacy of the students receiving free or reduced-price meals.

We have a Auto Message Phone Service that will call you on Monday, Wednesday and Friday if your child(s) account is - $ .01 to - $ 10.00.

You may call the building cashier to check a balance at any time. Please phone (607) 387- 7551 ext. 4453 or email rhanson@tburg.k12.ny.us if you have any question about your student's account.
USDA Nondiscrimination Statement
In accordance with Federal civil rights law and U.S. Department of Agriculture (USDA) civil rights regulations and policies, the USDA, its Agencies, offices, and employees, and institutions participating in or administering USDA programs are prohibited from discriminating based on race, color, national origin, sex, religious creed, disability, age, political beliefs, or reprisal or retaliation for prior civil rights activity in any program or activity conducted or funded by USDA.
Persons with disabilities who require alternative means of communication for program information (e.g. Braille, large print, audiotape, American Sign Language, etc.), should contact the Agency (State or local) where they applied for benefits. Individuals who are deaf, hard of hearing or have speech disabilities may contact USDA through the Federal Relay Service at (800) 877-8339. Additionally, program information may be made available in languages other than English.
To file a program complaint of discrimination, complete the USDA Program Discrimination Complaint Form, (AD-3027) found online at: http://www.ascr.usda.gov/complaint_filing_cust.html, and at any USDA office, or write a letter addressed to USDA and provide in the letter all of the information requested in the form. To request a copy of the complaint form, call (866) 632-9992. Submit your completed form or letter to USDA by:

(1) Mail: U.S. Department of Agriculture
Office of the Assistant Secretary for Civil Rights
1400 Independence Avenue, SW
Washington, D.C. 20250-9410

(2) Fax: (202) 690-7442; or

(3) Email: program.intake@usda.gov.

This institution is an equal opportunity provider.