Food Services
School Meals 2022-23

Here is an update for families and staff on some of the changes that are happening this year in our School Food program: This year we are returning to our "classic" model of food service, where students go through the lunch line and choose their meals. Food service staff will be serving meal options to students to enhance safety. We will serve lots of local produce this fall - cucumbers, tomatoes, melons, peaches, plums, and corn on the cob. As the weather cools off, we will have squash, potatoes, cabbage from local sources, and of course, apples! There are still kinks in the food supply chain, and we expect there to be last-minute menu changes, so we appreciate your understanding as we navigate this issue.
Breakfast comes with white milk and fruit or juice.

All lunches come with vegetables, fruit, and optional milk.

We hope to continue our Farm to School program and source as many foods locally as we can.
Have you been affected by COVID-19 and laid off, and/or had financial change? Apply for SNAP Benefits for your family or for Free and Reduced School Meals using the buttons below.
Breakfast

Pre K-4
5-12
Reduced PK-12

$1.60
$1.90
$.00
Lunch

Pre K-4
5-12
9-12
Reduced PK-12
Milk PK-12

$2.75
$2.90
$3.05
$0
$ .60
Breakfast and Lunch are served daily in all three buildings and are available to all students.
Prepayment of Breakfast and Lunch is encouraged and appreciated. You may pay weekly, monthly, by the semester, or annually Make checks payable to Trumansburg School Lunch Fund. If sending payment with elementary children, be sure your child's name and grade level are on the envelope. Notes to the office or teacher should be separate from the lunch payment envelope.
A new free/reduced application needs to be done each school year. We will accept new free/reduced applications at any time during the school year. If you have any questions, call Rosemary Beardsley at (607)387-7551 ext. 4453
If your child has food allergies that you need the School Nutrition Dept. to know about and make diet adjustments for, please forward a physician's statement to School Nutrition Department. The medical statement must include:
An identification of the medical/dietary condition that restricts the child's diet

The food or foods to be omitted from the child's diet

The food or choice of foods to be substituted.
Student Account Information
The School Nutrition Department has a computerized cash register system.
Each student has a Personal Identification Number (PIN).

This is a pre-payment account. To keep an account current, make regular deposits.

If you pay by check, make payable to Trumansburg Food Service and write the student's name & PIN in the memo section.

If you pay with cash, place cash in a sealed envelope with the student's full name and grade level marked on the front of the envelope.

Students who qualify for free/reduced-price meals will be coded so the meal will be charged to the account for each transaction. This system protects student privacy.

The Auto Message Phone Service will call you on Monday, Wednesday, and Friday if your child(s) account is - $ .01 to - $ 10.00.

Call the building cashier to check a balance at any time. Phone (607) 387- 7551 x4453 or email Rose Beardsley.
Director of School Nutrition
Rose Beardsley
School Lunch Specialist
607-387-7551, x4453
Elementary School
607-387-7551, x 2435
Samantha Jennings, Brittany Lund & Pam Wellin
Middle School
607-387-7551, x1428
Karen Christianson-Rapone, Mike DiPilla & Katee Jones
High School
607-387-7551, x3446
Vicki Whittaker, Cook
Maria Riggles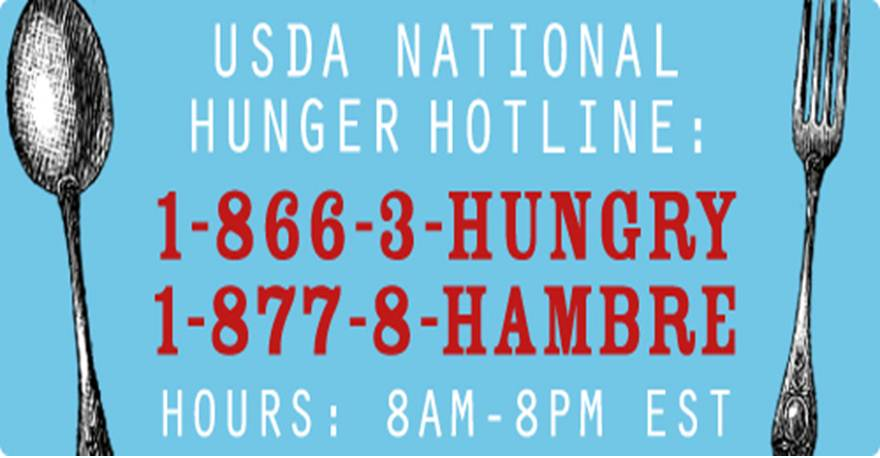 Non-Discrimination Statement
In accordance with Federal civil rights law and U.S. Department of Agriculture (USDA) civil rights regulations and policies, the USDA, its Agencies, offices, and employees, and institutions participating in or administering USDA programs are prohibited from discriminating based on race, color, national origin, religion, sex, gender identity (including gender expression), sexual orientation, disability, age, marital status, family/parental status, income derived from a public assistance program, political beliefs, or reprisal or retaliation for prior civil rights activity, in any program or activity conducted or funded by USDA (not all bases apply to all programs). Remedies and complaint filing deadlines vary by program or incident.
Persons with disabilities who require alternative means of communication for program information (e.g., Braille, large print, audiotape, American Sign Language, etc.) should contact the responsible Agency or USDA's TARGET Center at (202) 720-2600 (voice and TTY) or contact USDA through the Federal Relay Service at (800) 877-8339. Additionally, program information may be made available in languages other than English.
To file a program discrimination complaint, complete the USDA Program Discrimination Complaint Form, AD-3027, found online at How to File a Program Discrimination Complaint and at any USDA office or write a letter addressed to USDA and provide in the letter all of the information requested in the form. To request a copy of the complaint form, call (866) 632-9992. Submit your completed form or letter to USDA by: (1) mail: U.S. Department of Agriculture, Office of the Assistant Secretary for Civil Rights, 1400 Independence Avenue, SW, Washington, D.C. 20250-9410; (2) fax: (202) 690-7442; or (3) email: program.intake@usda.gov.
USDA is an equal opportunity provider, employer, and lender.