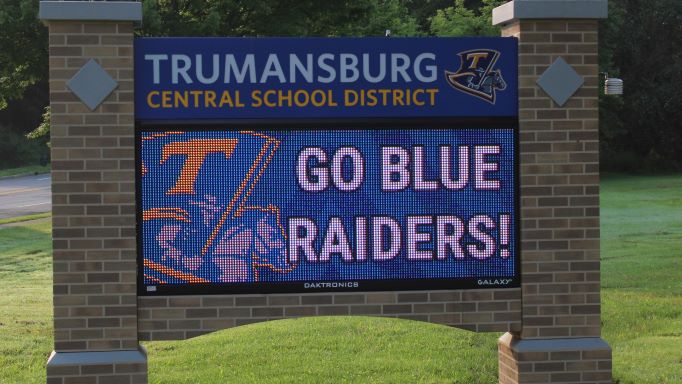 Blue Raider Athletics
In partnership with local and state COVID-19 guidance, it is recommended that all schools cancel high contact sports when in a high transmission zone for Covid and the Delta variant. Tompkins County is currently a high transmission zone.
Understanding the important role that athletics plays in the physical well-being and mental health of our student-athletes, the regional superintendents and local DOH have agreed to maintain a fall sport season for the time being by adhering to the following safety guidelines:
Effective September 1, 2021, all outdoor student-athletes and coaches, regardless of vaccination status, will be required to wear a mask any time they are unable to maintain a social distance of 6 feet or more. Coaches, keeping the heat index in mind will provide student-athletes with frequent mask breaks.
All spectators will be required to wear a mask unless they are able to maintain a social distance of greater than 6 feet or remain within their family pod.
Address
100 Whig St., Trumansburg, NY 14886
Located in the main office of
Charles O. Dickerson High School
Appointments
Please contact the HS office to set up a meeting time
NFHS Accessing Home Games FREE OF CHARGE
----------------------------------------------
Chain of Communication:
Coach
↓
Athletic Director
↓
Principal
↓
Superintendent
----------------------------------------------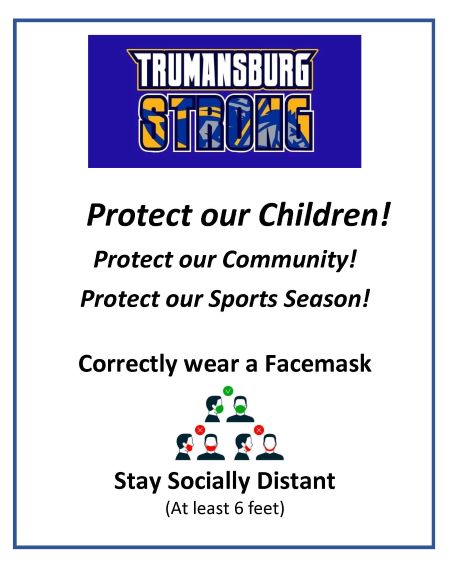 Athletic Participation Forms
Paperwork CAN ONLY be filled out between 30 days before the season starts and the first practice. It is important that all paperwork be turned in at this meeting for student-athletes to ensure that they are ready to go for the first practice!