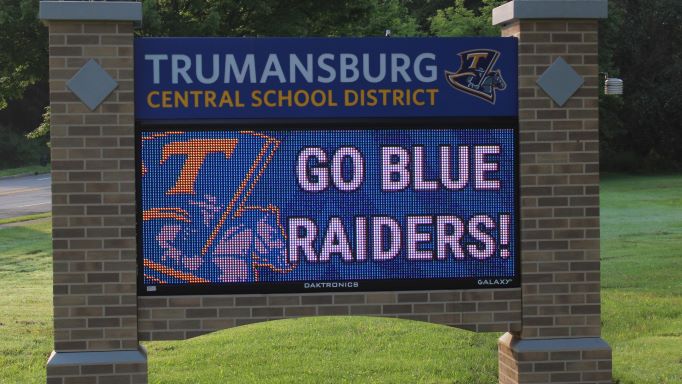 Blue Raider Athletics
Face masks, over mouth and nose, are required at ALL TIMES regardless of vaccination status.
Two (2) spectators per athlete will be permitted at all Middle School contests. Spectators will be required to sign-in before entering the gym. Spectators will be asked to only attend their students' games.
Spectators for high school games will be limited to half the capacity of the gym.
No food or drink will be permitted in the gymnasium.
Please do not arrive at the event with more than 20 minutes prior to the event start time.
Upon event conclusion, we ask that you exit the facilities in a timely manner and not congregate with the Student Athletes.
Address
100 Whig St., Trumansburg, NY 14886
Located in the main office of
Charles O. Dickerson High School
Appointments
Please contact the HS office to set up a meeting time
NFHS Accessing Home Games FREE OF CHARGE
----------------------------------------------
Chain of Communication:
Coach
↓
Athletic Director
↓
Principal
↓
Superintendent
----------------------------------------------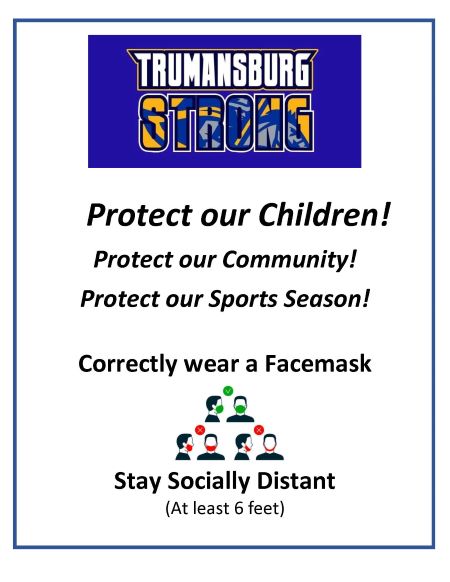 Athletic Participation Forms
Paperwork CAN ONLY be filled out between 30 days before the season starts and the first practice. It is important that all paperwork be turned in at this meeting for student-athletes to ensure that they are ready to go for the first practice!